The North West Christian Community Development Corporation began with a first small group meeting April 24, 2018.  Over the first few months we engaged over 50 residents, faith leaders, elected officials, and business leaders in organizational and strategic planning for the Northwest corridor of Rockford, Illinois.
Within the first six months, and NWCCDC was approved effective June 7, 2019, a 501(c)3 Not for Profit faith-based community development agency with bylaws, constitution, officers and regular meeting for
administration and strategic planning.
In 2019 the various faith communities came together and sponsored a collaborative summer day camp in June 2019, with participating congregations.  
2019 efforts also continued with hosted public discussions of the impact of Rockford Mercy's decisions and how they affect the region.  2019 also began the start of the "Northwest Neighbors Softball" along with a BBQ night that was well received in the neighborhood.
With the onset of 2020 and in the Spirit of ALL IN Illinois, NWCCDC pastors created a virtual summer day camp program in June 2020.  Peace Lab VBS was a success with five different churches hosting pick-up locations for crafts and materials.
October 2020 NWCCDC sponsored a "Slow Roll' bike rally highlighting the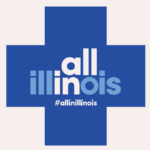 underutilized Mel Anderson Trail.  This resulted in the distribution of over eighty bicycles to local youth through collaboration with local agencies, Bike Elves, Northwest Community Center, the City of Rockford and the Rockford Park District.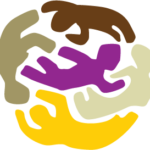 NWCCDC also encouraged the partnership of Lutheran Church of the Good Shepherd with Voices of Inspiration resulting in multiple distributions of emergency food to hundreds of local residents.   
NWCCDC came along as an encourager to the work of Halsted Baptist Church in its outreach providing food and emergency items to the Sablewood Drive area. Based on the community needs assessment we also added our voices to the need for street lights and cameras to encourage families to move to that area. Continued efforts are being made weekly and plans are being made for a long term presence.
2020 brought about a collaborated with churches and local agencies to redevelop youth, business and community services at the Rockton Ave. Shopping Center.  Our goal in 2021 is to establish a community technology center where resources can easily be accessed for the Northwest Neighborhoods.
We look forward to what 2021will bring. Its challenges and the way that we will continue to gather together to champion the idea that we are a neighborhood that won't give up.